Jeff Beck and Johnny Depp - This is a Song for Miss Hedy Lamarr
[Official Music Video]
Jeff Beck and Johnny Depp have collaborated on a new album, "18," which draws its title from the youthful spirit and creativity they discovered in recording together. The musical soulmates have released the lead single from the album, "This Is A Song For Miss Hedy Lamarr," an homage to the actress/inventor.
Paintings by Denise Loder-DeLuca
Denise Loder-DeLuca is an established artist who has done a series of paintings of her mother, Hollywood actress (inventor, & artist) HEDY LAMARR .
She was born Hedwig Eva Maria Kiesler on November 9, 1914 in Vienna, Austria. At 17 years old, Hedy starred in her first film, a German project called Geld auf der Strase. Hedy continued her film career by working on both German and Czechoslavakian productions. The 1932 German film Exstase brought her to the attention of Hollywood producers, and she soon signed a contract with MGM.
"Hope and curiosity about the future seemed better than guarantees. That's the way I was. The unknown was always so attractive to me… and still is."
Bombshell: The Hedy Lamarr Story
What do the most ravishingly beautiful actress of the 1930s and 40s and the inventor whose concepts were the basis of cell phone and bluetooth technology have in common? They are both Hedy Lamarr, the glamour icon whose ravishing visage was the inspiration for Snow White and Cat Woman and a technological trailblazer who perfected a secure radio guidance system for Allied torpedoes during WWII. Weaving interviews and clips with never-before-heard audio tapes of Hedy speaking on the record about her incredible life—from her beginnings as an Austrian Jewish emigre to her scandalous nude scene in the 1933 film Ecstasy to her glittering Hollywood life to her ground-breaking, but completely uncredited inventions to her latter years when she became a recluse, impoverished and almost forgotten—BOMBSHELL: THE HEDY LAMARR STORY brings to light the story of an unusual and accomplished woman, spurned as too beautiful to be smart, but a role model to this day.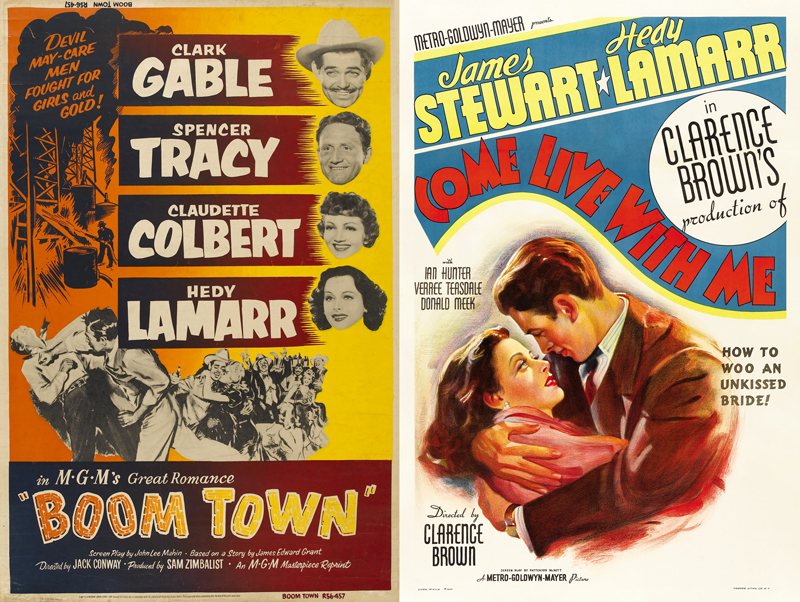 Often called "The Most Beautiful Woman in Film," Hedy Lamarr's beauty and screen presence made her one of the most popular actresses of her day. She was part of 30 films in an acting career spanning 28 years.
Want to learn more about continuing the legacy of Hedy Lamarr?